Fauquier Excellence In Education Foundation (FEIEF) is a 501 (c)(3) dedicated to creating, enriching and expanding educational opportunities for Fauquier County Public Schools. We help fill the competitive gaps in the educational system and improve educational opportunities and experiences for teachers, administrators and students. We are a volunteer-based organization and welcome your support. We build bridges between our schools, local businesses and parents. We can't do it without you.
---
More About Us
For over 30 years the Foundation has provided teachers with grants to enable them to participate in high-quality professional development programs that enhance classroom teaching. In 2016, we expanded these opportunities to include all qualified educators, aides and support staff.
Please take a moment to read about our accomplishments and current projects.
MULTI-SENSORY LITERACY: In partnership with the Bryant-Crane Foundation, Ms. Jacqueline Mars, William Prime Trust, PATH Foundation and other private donors, over $80,000 was raised to bring literacy professional development to Fauquier County Public School educators. Teachers received week-long instruction in multi-sensory learning methods to assist classroom teaching and individual student needs. We are already working on the 2020 training to include more teachers.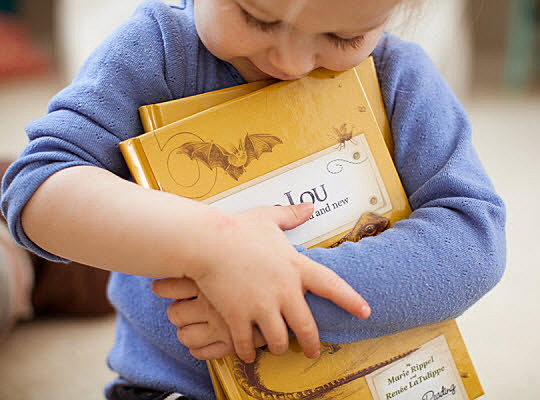 MY FIRST BOOK CLUB: Thanks to a grant from the Kortlandt Foundation and Northern Piedmont Community Foundation, we are proud to bring "My First Book Club" to Fauquier County Public Schools. Designed for at-risk preschool students to improve literacy, develop a love of reading and promote peer interaction, each month students receive a new book for classroom and at-home reading. Teachers set goals for individual reading skills and read together in a group setting. Students also receive book bins to take home to build their first home library. With your help, we can expand to over 200 students by including HeadStart.
A-R TOPOGRAPHY SANDBOXES: Thanks to grant from Dominion Energy, we are bringing Augmented Reality 3-D Topography Sandbox Tables into the science curriculum, the Environmental Studies Academy and the Outdoor Lab. Created by the UC Davis Dept. of Geology and Keck Center for Earth Sciences, these interactive educational tools explore the importance of water, watersheds, hydrology, topography, land forms, geology, the effects of weather, earth science, environmental studies and more.
NEW TEACHER DINNER: For 36 years, the New Teacher Dinner continues to be a long-standing tradition in our community. Held in August, this fun social event brings business leaders, principals, parents and the community together to welcome new teachers to Fauquier County.
SUMMER CAMPS: It is through donations and grants that we are able to keep STEM summer camps affordable for families, offer scholarships, provide transportation and donate materials to keep students engaged and challenged.
TEACHER OF THE YEAR: In March, we honored 19 Fauquier County Public School teachers as Teacher of The Year for their respective schools. These nominations are in conjunction with the Washington Post Agnes T. Meyer Award. A special celebration took place to recognize and award each teacher with a $500 cash gift.
SCHOOL LUNCH DEBT: We are proud to work with our donors to support families in need.
EDUCATIONAL FIELD TRIPS: We support students and families by providing scholarships to pay for education field trips.
To learn more please visit our website: www.fauquiereie.org. THANK YOU for your support!