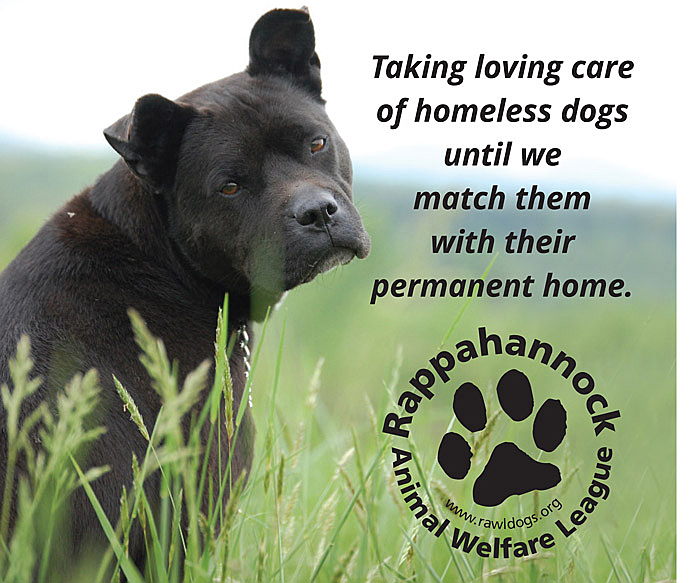 Our mission is to rescue unwanted, abandoned or neglected dogs in Rappahannock county, to relieve suffering, and to help each animal become healthy, rehabilitated, and happily re-homed through our energetic adoption program. This is difficult and costly, and we need all the help we can get! RAWL accomplishes this by educating people about the importance of spaying and neutering, providing community outreach programs, and working with loving people who adopt our animals. We give every dog the best possible chance for success with their future families by providing individual attention, training, socialization, play, a quality diet, excellent health care, and a calm, clean, and comfortable environment. RAWL has made a deep and abiding commitment to saving pet lives, and we depend on your donations to fulfill our mission!
RAWL provides:
💙 Care and feeding 365 days a year
💙 Spay/neuter, all vaccinations, microchip, heartworm test and medical care for each animal
💙 Salaries for dedicated and caring shelter employees
Each RAWL dog receives a basic health exam and is spayed or neutered, microchipped, they are given a heartworm test (for all dogs over 6 months old), and a heartworm preventative monthly, DHLPP C, Bordetella (for kennel cough), rabies vaccination, and NexGard® for flea and tick preventative.
💙 All RAWL dogs get socialization time with staff
💙 Socialization with other dogs is part of preparing our dogs for new homes
💙 Our dogs get plenty of exercise in all weather
💙 Every dog gets individual attention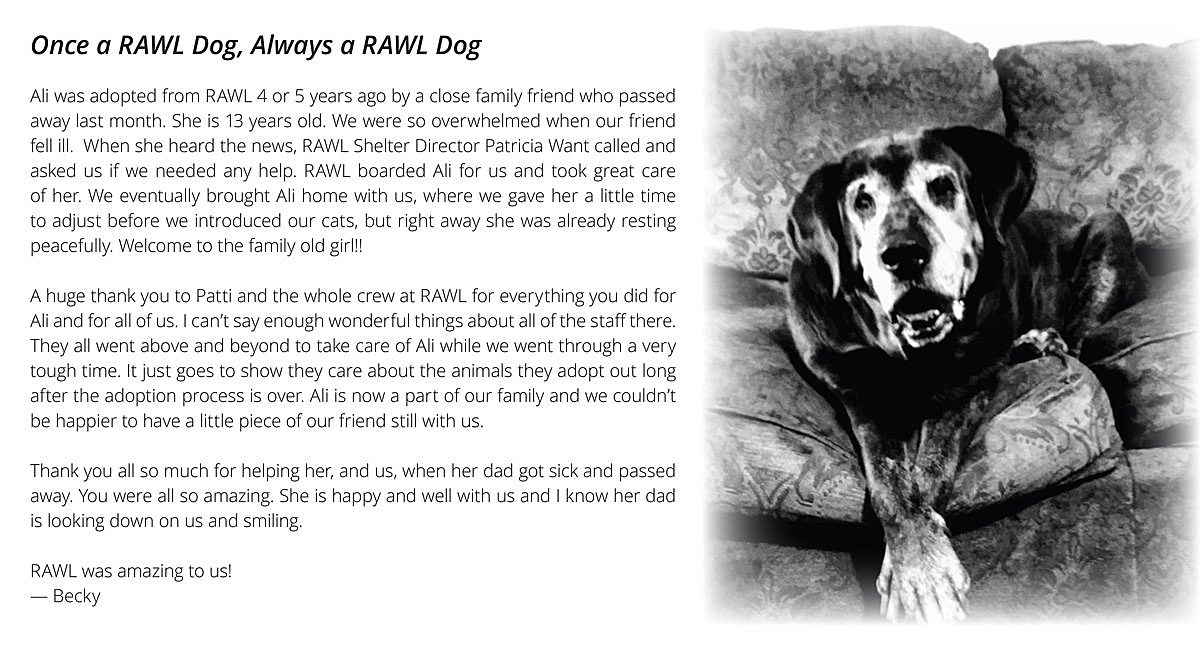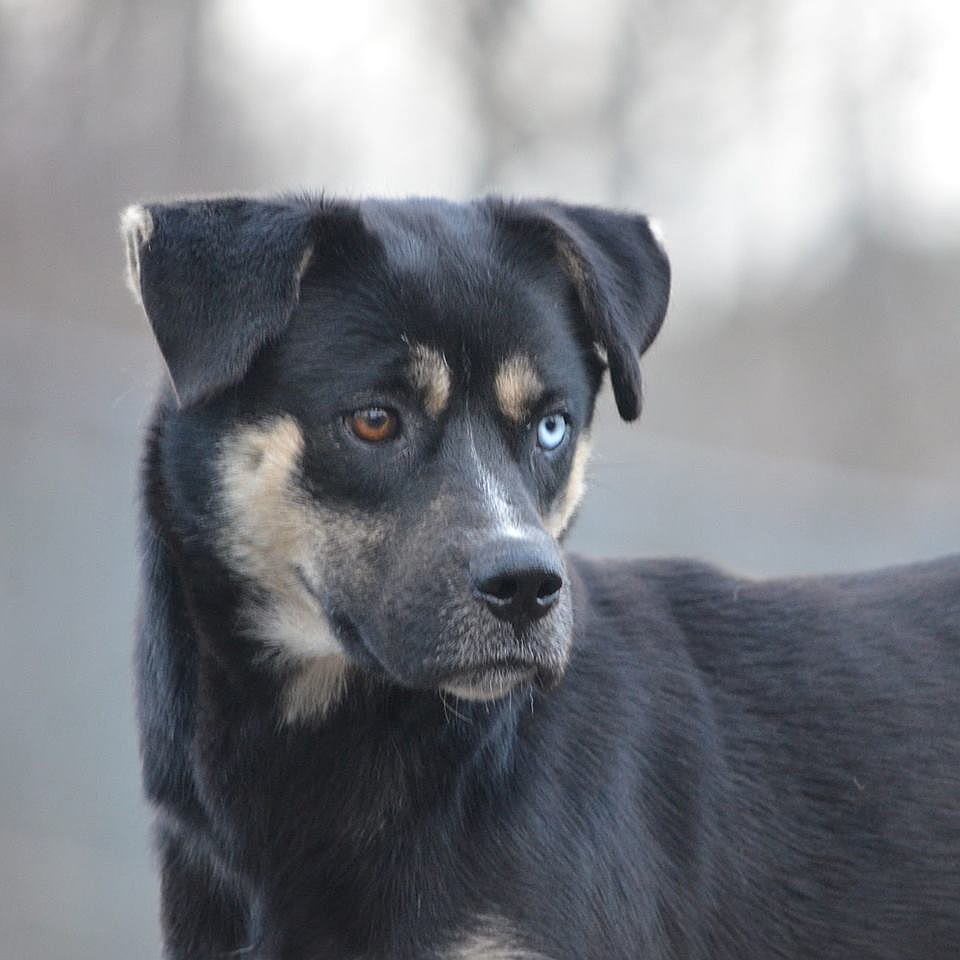 Luna
The Rappahannock News article "My Best Friend Luna" by John McCaslin presents the heartwarming story of RAWL dog named Luna and in the process shares insights into the standards that we here at RAWL maintain in caring for our canine guests until they can be placed in loving homes. Click this link to read the article: http://rappnews.com/2017/03/02/my-best-friend-luna/